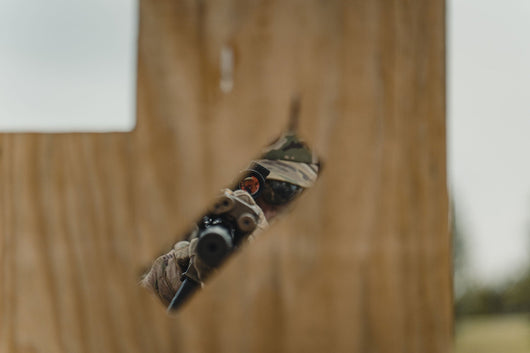 Pistol and Carbine Skill Enhancement
Regular price $350.00 $155.00 Sale
Pistol and Carbine Skill Enhancement
Saturday July 15, 2023
0800-1200
Cost: $155.00
Location: Chesnee, SC (email with address sent after purchase)
This course is designed to sharpen the shooters skillset. This is achieved by basic marksmanship shooting and correcting the shooters shortcomings. The course is for those that have trained with a carbine and pistol and want to shoot more efficiently/effectively. At the end of the course students will leave with drills to take home and train to continue to enhance performance. Ultimately, students will leave with a better understanding of why they miss, calling their shots, and have the capabilities to shoot faster and more accurately. If you feel that it is your responsibility as an American to use these firearms then you should invest in yourself and take this course. See you out there. 
THE COURSE WILL COVER THE FOLLOWING SUBJECTS:

firearm safety
marksmanship fundamentals
Fine tuning rifle engagment 

Fine tuning the draw
malfunctions overview
firing from different distances and basic positions accurately
PREREQUISITES to attend this course: Basic understanding and function of your rifle and pistol you attend with. Firearm Safety must be adhered at all times along with muzzle awareness. Any student that can't adhere to these rules will be removed from class before live fire commencement. 
EQUIPMENT REQUIREMENTS:

Eye protection
Ear protection
Carbine w/ 3 magazines
A sling and two magazine carriers on belt or chest rig
Two magazine carriers
300 rounds minimum (No Green Tip)
Pistol w/ 3 magazines
Holster
2 spare magazine carriers for Pistol
300 rounds minimum for pistol
Note taking material
Appropriate clothing for weather
Sun Screen recommended
NOTES:

Please bring your own drinks and snacks.
Swag, kit, tourniquets, body armor, carbine accessories, mag carriers/holsters will be available for purchase on site, please bring Cash/Check/Venmo/Zelle/ Paypal.
Private training is available in 30-minute and 60-minute blocks, serious inquiries only.
Training questions email:kanextactical@gmail.com